About us
Est. 2022, after some (a lot of) drinks, we are the newcomer in the kitesurfing business. Based in Munich, we offer you "your daily dose of Kitesurfing."
Send it!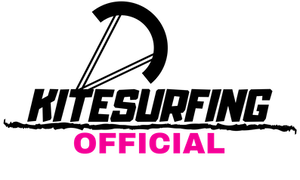 How to start with Kitesurfing as a Beginner?
KitesurfingOfficial get messages over messages everyday about how to start with kitesurfing. There is only one right answer we reply every time: We suggest you to start with Kitesurf lessons at a kiteschool. There you get the kitematerial like kite, kiteboard and harness combined with professional lessons by a kiteinstructer. No need to invest a lot of money in expensive KItegear in the beginning. Just search for your local Kiteschool at your Kitespot.
Is kitesurfing dangerous?
Kitesurfing or Kiteboarding is an extreme sport and for sure you came across kitesurfing videos showing people being lifted up in the air or dragged down the beach. But how dangerous is Kitesurfing really?
The average number of injuries per 1000 hours is 7 for kitesurfing. Soccer has an average of 19 injuries per 1000 hours.
But trying to teach yourself, practasing in too much wind with a too big kite and not knowing rules, spot & forecast can make Kitesurfing dangerous.
Let customers speak for us